Initial Jobless Claims Fall by 5,000
in the USA! Ford to maintain balance by
cutting up to 30,000 jobs
and closing 14 plants by 2012.


NASSCOM is worried that jobless Claims fell by 5,000. Are they opening call centers in New Jersey again?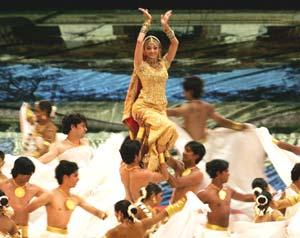 I met and congratulated our medal winners of Melbourne Commonwealth Games
today. I also congratulated the Indian Olympic Association for winning the medal for having the highest number of officials in a contingent. They are going to definitely win this medal in Delhi.

I am impressed what our shooters could do without taking steroids. I wished them the best to compete
with Aishwarya and Rani for media space in the next games.